10.03.16
Sneak-A-Peek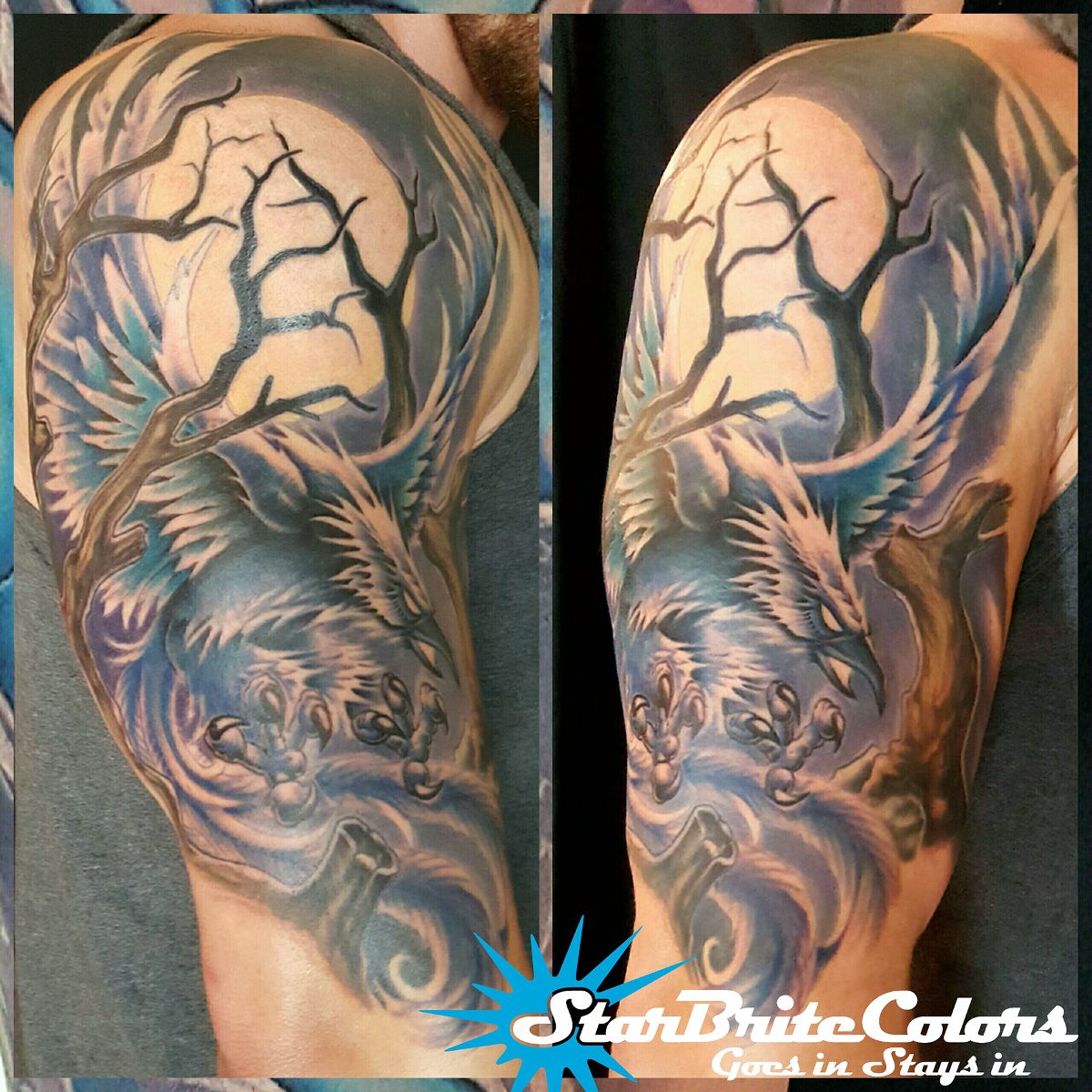 Here is a sneek peek of a blue phoenix we started about a month ago. This is the second session on the half sleeve. So far we have about 9 hours in with a ll the colors blocked in. The next pass we will start layering in the textures.
I am looking for more clients to do projects similar to this. If you are intested in larger scale illustrative color tattoos we should talk. All you have to do is drop me an email from the contact form at the bottom of the home page.
Thanks for looking more awesome news and updates coming soon!
Mark